While some may view the ageing process through the lens of increasing physical and mental limitation, others celebrate the sense of anticipation and wisdom that comes with age. So how do we Adapt to Life more positively to life's challenges?
Australia's oldest working artist, Guy Warren, has lived through the Great Depression, fought in World War II and emerged untouched by the last two global health pandemics. Though there are parts of ageing that he doesn't enjoy, but he still lives independently, holds a driver's licence and enjoys a full work schedule with at least five exhibitions scheduled for 2021. The difference is his mindset.
"There's always something to do. There's always something to look forward to. One shouldn't look back too much, one should instead look forward," he says. Challenges Challenges Challenges
So why do some of us approach getting older with a sense of excitement and others a sense of fear? The answer is resilience – or more specifically, the way those aged 65 and over are able to Adapt to Life in the face of adversity, trauma, tragedy, threats, or significant sources of stress.
The Flinders Centre for Ageing Studies released their 2015 report, Ageing Well: Building Resilience in Individuals and Communities in which they found that having a higher sense of purpose in life and a more optimistic outlook buffered against the association between negative life events. Life Challenges
"People with more flexible coping styles who are able to both persist with attainable goals and redefine or replace unattainable goals, had lower levels of psychological distress irrespective of the number of negative life events they reported." Life Challenges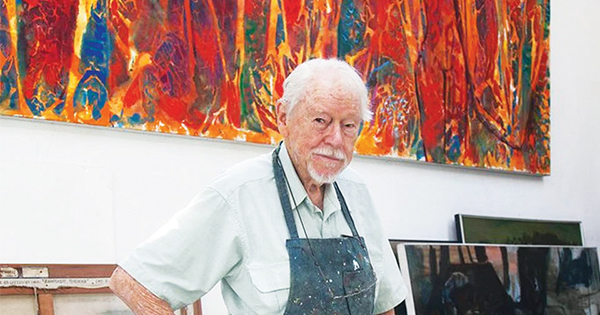 Fortunately, resilience can be learned.
A 2016 study published in Geriatric Nursing showed that people aged 65 and over, and who were able to face challenges and come out the other side, all had coping styles that showed that they can Adapt to Life quickly, were happy and optimistic, as well as having a sense of purpose through staying in contact with friends and family, and participating in their communities. It is also important to remain as physically independent as possible, and enjoy good health.
These and other findings suggest that all Australians have the capacity to build and demonstrate resilience, regardless of socioeconomic backgrounds, personal experiences, or social environments.
If you want help to build a resilient future in your own home, visit justbettercare.com/getting-started.
Sue Buckle is a Registered Nurse and is the Director of Just Better Care Hills to Hornsby