on 26-27 June 2021 at the Hawkesbury Showground,10am – 5pm
At Winterfest, you can venture into a world with freeflying birds of prey, knights, Vikings and peasants, unicorns and orcs.
This popular two-day event features an extensive program to delight the whole family, from jousting, archery and combat to crafts, cooking, and games.
Immerse yourself in the action with a wonderful line-up of entertainment, including:
• The exciting Winterfest Jousting Tournament: see the face-off between champions in the sport of kings!
• International Full Contact Fighting: The best from Australia compete in the Historical Medieval Battles (HMB) tournament for selection to represent their country in the Battle of the Nations World Championships!
• Graceful and powerful raptors fly free in the Full Flight Birds of Prey display. Learn about birds of prey in Australia and the history of falconry.
• Melee Battles with knights in armour from a range of historical periods. Watch the groups battle for supremacy in the 'Combat and Arms' display, concluding with the 'Grand Melee'!
• The Mounted Skill-at-Arms, demonstrating the skills required for knights in training and for battle.
• The Re-enactors' Row, where you can try helmets, armour, shields and weapons. Friendly re-enactors from the dark ages through to the 17th century enjoy sharing their knowledge about the people and period they are re-enacting.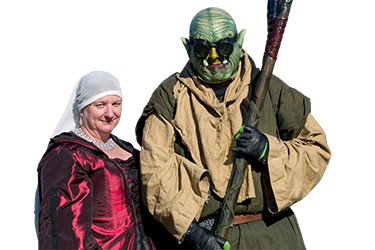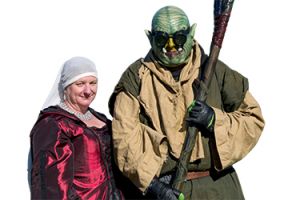 Discover traditional skills being kept alive in the 'Artisan Alley' with displays throughout the day, including blacksmithing, woodworking, and leatherwork. Take a stroll through the 'Merchant's Row' to browse the vibrant range of stalls, including quality artisan and handcrafted wares.
Roaming entertainers will amaze, including musicians and minstrels, and 'Feldergast the Fool' the wandering jester. Treat yourself to many delicious foods to choose from, including slow-cooked pulled pork and mini Dutch pancakes. Vegetarian, vegan, and gluten-free options will also be available.
Have a go at hands-on activities, including a traditional archery range, Celtic drumming workshops, and the chance to learn to use a rapier. Have your photo taken with a unicorn, and kids can have a go of a (safe) sword and shield at the Kids' Knight School.
Win Tickets to Winterfest In less than 25 words tell us why you would love to go to this event Simply text to this number 0487 111 868.
Winterfest, Winterfest