Cumberland State Forest Bush Walk
Cumberland State Forest located in West Pennant Hills is often referred to as a hidden gem, with its numerous creek gullies, walking trails, picnic areas and tree lined roadways.
There is even a café on site. Take your time to explore the Blue Gum High Forest, which is a threatened vegetation community; the Palm Gully trail with its unusual plantings and finally the spectacular exit driveway lined with very distinctive, straight and tall Spotted Gum trees. Check out their spotted trunks.
Streets lined with trees provide a special vista and add a sense of place, appeal and value.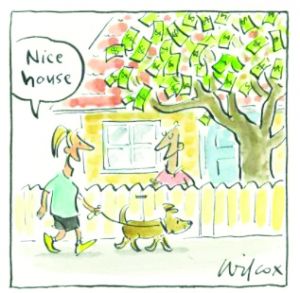 Benefits of Street Trees
INCREASED PROPERTY VALUES
Street trees do more than just provide shade and a pleasant green outlook they can also boost your home's value by tens of thousands of dollars, according to new research.
Global engineering and urban design company AECOM analysed tree canopy coverage and five years of house price data in three Sydney suburbs: Blacktown, Willoughby and Annandale.
The company found that houses on streets with 10 percentage points more tree coverage were worth an average of $50,000 more than houses on less leafy streets in the same suburb.
PROVIDE A SENSE OF PLACE
Leafy suburbs provide an appealing environment in which to walk and live. Trees contribute a sense of character, monitor seasonal change and provide a link to nature Trees are visually appealing and are a source of wonder and enjoyment with their changing foliage, canopy shapes, bark, flowers and fruits.
ENHANCE LIVEABILITY
Trees help reduce the impact of traffic noise, provide screening from unwanted views and reduce glare. They also create windbreaks against dust and rain. Trees intercept and filter harmful gases and airborne particle pollution, such as car fumes and improve air quality. Trees provide shade.
Shade can reduce the overall exposure to UV radiation by up to 75%. This can help reduce sun exposure illnesses like skin cancer.
Bush Walk, Bush Walk