In wisdom, we realise that our confidence comes from a sense of belonging. Being connected to a community is what gives us a sense of belonging.
Over time our ability to socialise in our free time expands whilst our community and neighbourhoods are changing. COVID-19 has had a particularly strong influence on people seeking different needs from home design and also their communities.
At Uniting, we realise that confidence comes from belonging and sharing memorable moments with like-minded people. That's why community and caring are built in at every Uniting NSW.ACT retirement village.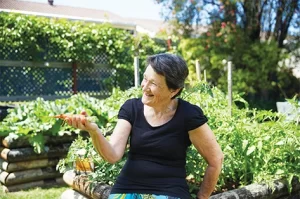 Moving into the next phase of your life should be an exciting occasion. Uniting believes that everyone should enjoy the confidence of belonging.
One person who knows this intimately is Leonie. Leonie decided to move to Uniting Mayflower Gerringong in 2010 after doing a village tour.
"You don't realise the friendships and the interdependence you'll develop when you move-in. Every day I am surrounded by things to do with my friends."
Uniting has had over 50 years of experience considering each detail that makes retirement living more enjoyable.
Everyone deserves to discover new passions in the comfort of their home. A community full of respectful, social and like-minded individuals and their pets should they choose.
A Uniting village is a perfect place to find your new home and your new forever friends.
In that community, we are Uniting People.
---
Book a tour by calling 1800 864 846 or go to uniting.org/retirementliving