CONTRIBUTED BY MATT KEAN
The community will get a chance to have their say on what changes they want to see along Dural New Line Road , with Transport for NSW calling for feedback.
Investigations have begun on potential future improvements for the 'bottleneck' between Castle Road, West Pennant Hills and Old Northern Road at Dural. Member for Hornsby Matt Kean said the Australian and NSW Governments are investing $20 million to investigate improvements on New Line Road, focused on better traffic flow, safety and travel times.
"This is about listening to the community and finding out what they want to see happen along New Line Road.
"Transport for NSW is looking for feedback on congestion, safety, active transport options, public transport and intersection improvements," Mr Kean said.
"This will help us better understand how road users use Dural New Line Road and any problems they experience, as well as what improvements could be made.
Federal Member for Berowra Julian Leeser said he welcomes this opportunity for residents to give feedback about potential improvements to New Line Road. "Dural New Line Road is a NSW Government responsibility. As promised I secured federal funding to fast track planning for an upgrade of the road to make it ready for State Government investment," Mr Leeser said.
"I'm pleased the NSW Government is providing the opportunity for the community to give their feedback on the upgrade of New Line Road. Enabling the community to have their say will help make the case for the investment of further funds by the NSW Government."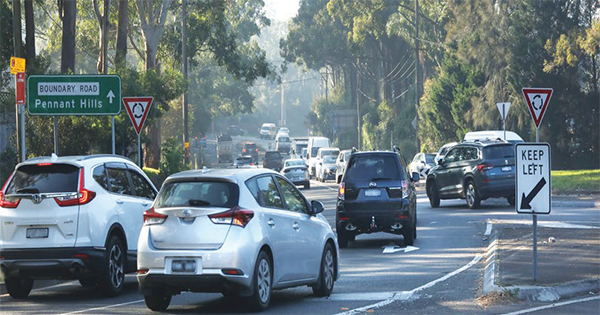 Mr Kean said an online portal has been created to allow the community to have their say.
"The portal allows the community to provide feedback on an interactive map by dropping a pin on a specific location and leaving text directly on the map," Mr Kean said.
"This will help identify pain points along Dural New Line Road and show exactly where the community thinks improvements could be made."
The community can provide feedback online at nswroads.work/newlineroad, by phone on 1800 314 601 during business hours, via email at [email protected] or mail New Line Road Project, PO Box 973, Parramatta, NSW 2124 by Wednesday, 18 August.
The community will be kept informed as the project progresses.