With age comes the increased risk of injuries due to falls or other accidents due to a gradual decline in balance, strength and flexibility. In fact, one in three people over the age of 65 have a fall each year. Research has shown that just 30 minutes of moderate-intensity exercise a day can reduce the risk of falls by up to 30%.
"As we age, exercise is a great tool to maintain strength in our bones, muscles and joints, keeping you active for longer," says Erin Stubbs, Catholic Healthcare expert Occupational Therapist (and guest speaker for our Ageing Well Masterclass on Physical Wellbeing).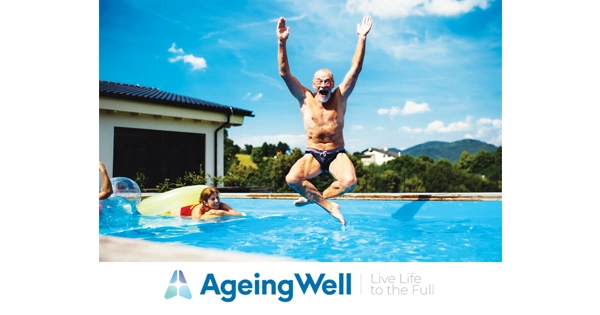 WHAT KINDS OF EXERCISES AND ACTIVITIES CAN I DO?
The best type of exercise is the one you enjoy and can keep up regularly. There are plenty of local programs and groups aimed at people 65+ where you can try a range of exercises:
Water-based aerobics
Weight-training
Tai Chi
Tip: Speak to your general practitioner before changing your exercise routine.
Find more expert tips on all aspects of healthy ageing at our Ageing Well Masterclass series.
The Ageing Well masterclass on Physical Wellbeing explores the benefits of physical exercise as we age.
Register below for your preferred location in Liverpool, Haberfield or Lidcombe. https://www.catholichealthcare.com.au/events/ageing-well/