By Hugh Vaughan
A mood of grief was in the air as locals mourned the imminent destruction of thousands of trees at the site of the former IBM campus at West Pennant Hills on the evening of Friday the 4th of February. Forest
Mirvac is proposing 8-9 storey apartment blocks on the site – not approved in the earlier rezoning consent – and the heavy machinery, the jack hammers and the chain saws are poised to begin their destructive work at any time.
Senator Mehreen Faruqi, state MP David Shoebridge and local government leaders gathered with around 50 – 100 locals, who have opposed the development over many years, to mark the imminent loss with a Vigil for the Forest.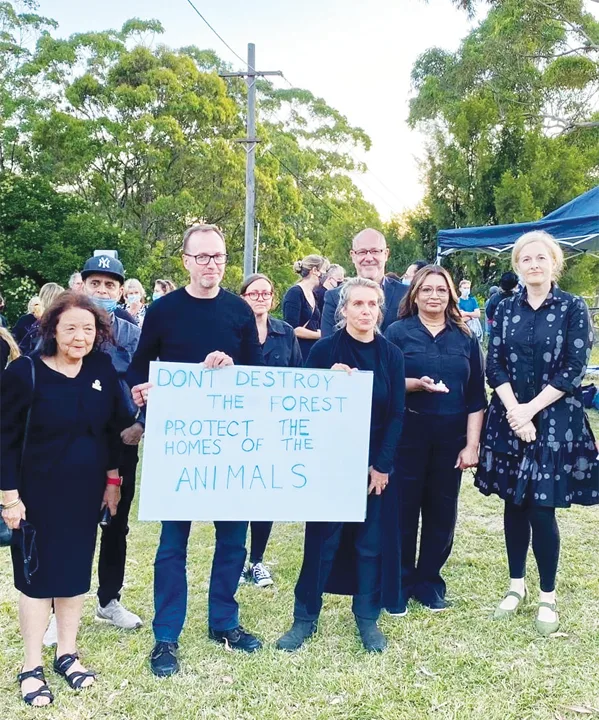 As the sun set, the lanterns came on, illuminating supporters wearing funeral black for the forest to be lost and the wildlife that will suffer and lose their homes. A lone violin, played by wildlife carer and violinist Shane Warden, intoned music by Bach and Philip Glass. Passing motorists on Castle Hill Road tooted and waved in support.
Speaking first, Senator Faruqi described her sadness for the critically endangered forest being cleared for unaffordable housing. Hills Shire Councillor Ryan Tracey spoke of his long battle against development on the site, unwanted by the people of his East Ward.
Hornsby Shire Councillor Emma Heyde has been relentless in her fight for the forest at Coonara Avenue. She noted "No fancy landscaping or press releases about a 'residential community' by Mirvac will ever erase the memory of the 3000 trees they destroyed. The Hills desperately needs green space, not more overpriced apartments."
Children in the crowd wondered where the hundreds and thousands of displaced animals, including threatened Powerful Owls, would find a new home or their next meal. State MP, David Shoebridge, acknowledged the "five-year campaign for nature by a community that came together and forced its local council to back them, but then was confronted by the money and influence of the property industry at state and federal levels".
Newly-elected Hills Shire Councillor Mila Kasby spoke of the connection to country of indigenous peoples here and the world over and how we ignore their wisdom at our peril. She concluded by reading the poem "The Thin Green Line" by Jim Teys, including these lines: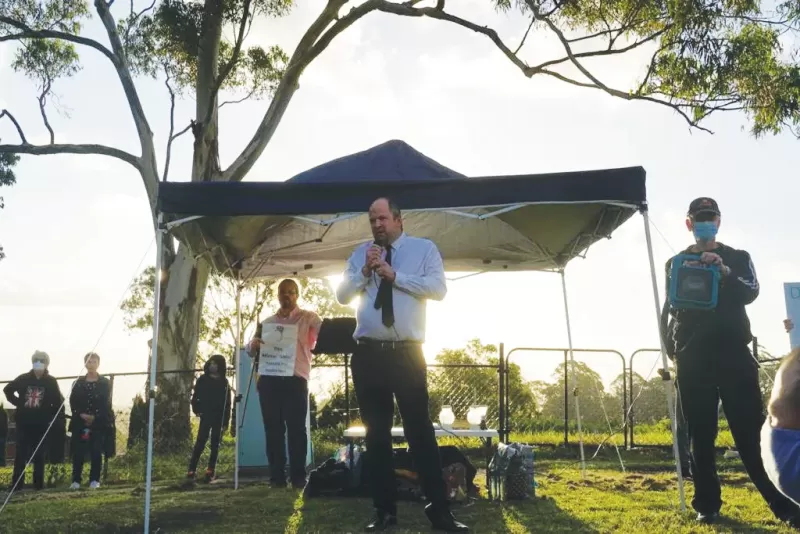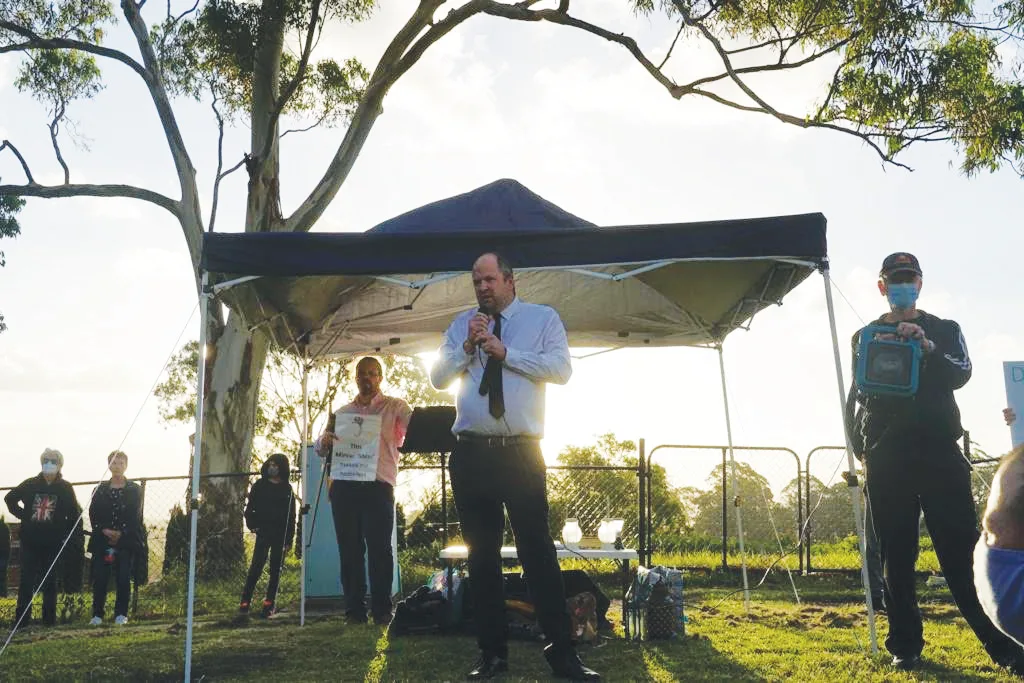 "From the ocean shares To rainforest depths, Raising our banners, On Parliament steps…"
"For the earth we love, our sacred place, To preserve it for, the human race.
Noise from construction of 252 units and 166 houses at the site is likely to affect local residents over the next several years. The Cumberland State forest, adjoining the site, a huge tourist attraction for the Hills Shire, will have its peaceful tranquillity disturbed by the sound of chainsaws and building works.
Despite the development having been rejected by the local council, the work has been fast-tracked by the state government – ostensibly as a pandemic recovery measure. The precious but small and fragile Cumberland Forest ecosystem is about to lose thousands of trees for new towering concrete neighbours – and that is truly a loss to be mourned.