It's the Christmas season and Jo Hutchens of Well Versed Homes shares with us why she thinks it is truly the most wonderful time of the year, and it might not be what you would expect from the founder and owner of an online gift and homewares store.
"It is a season of all my favourite things" explains Jo, "decorating, gift giving, entertaining, rest and peace. It is also a time to serve others and be grateful for a year well-lived". Jo encourages that whilst we often get absorbed by our selfimposed expectations of seamless Christmas gatherings, beautifully decorated tables, scrumptious food, hours of engaging and fun conversation as well as perfectly selected and wrapped gifts to spoil others, we must make sure we don't miss the true joy of Christmas.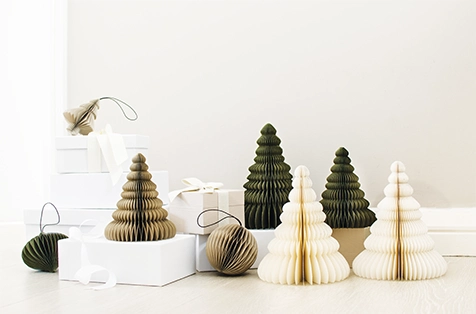 "I love the pretty, sparkly, details of Christmas," says Jo "but if you shift your focus to being willing to give and serve others, to express gratitude to family, friends or those in need, I have found that the busyness becomes enjoyable, even great joy. I think that this year in particular, we will all appreciate those in our world a little more than usual" she added.
"As we focus on the season, filled with so much meaning and purpose, let's make sure that we remember it doesn't all have to perfect. A wonderful thing happens when you simply open your home and welcome others – you create community – and we all know how much we long for this right now. Your home should always be a resting place for you, your family and others. Not perfect, just open." Jo explains. "Let's give the gift of time well spent this year, and it truly will be the most wonderful time of the year".
---
Well Versed Homes is an online store specialising in unique gifts and homewares, as well as a colour stylist service for interior and exterior paint, fabric and soft furnishing selections. Open 24/7, delivering Australia-wide www.wellversedhomes.com