At Catholic Healthcare, we offer our clients and their families a single trusted aged care provider and a continuum of care that covers every stage of life's journey and Supporting Seniors.
We offer peace of mind, safety and security to help our clients as they age with all their care and accommodation needs, whether it be help at home, residential aged care, retirement living or respite.
Elsie's Story
Elsie is an 89-year old client who was receiving a home care package with Catholic Healthcare. Elsie was living in public housing in Marsfield but a few months ago there were plumbing issues in her unit and she had to be relocated for a week. Elsie chose to move into a serviced apartment across the road as it was close to home.
"It quickly became apparent that the apartment was unsuitable for Elsie's needs," says Jane Dobrovits, Care Advisor for the Northern Sydney region. "She couldn't even go down to the kitchen to have something to eat. Elsie was miserable and asked me for help.
"I started ringing around for alternate accommodation options and suggested a residential aged care home. By this stage, Elsie was desperate.
"I rang our McQuoin Park Home in Wahroonga and given her circumstances, asked if they would they take Elsie for a week. McQuoin Park agreed and offered her a place.
"One of our Community Workers helped Elsie move into the Home and I took her to get a flu shot.
"The staff and residents at McQuoin Park were very friendly, welcoming and caring. They said to Elsie, if you like it here you can stay! So, she did just that. McQuoin Park offered Elsie a permanent concessional place in the Home."
Elsie says, "It is such a beautiful place and better than any resort I have ever stayed in."
"Elsie's sons who live in Melbourne are over the moon and Elsie is extremely happy, grateful and delighted with her new home," says Jane.
Should you or your loved one become unable to stay living independently at home and are in need of more specialised care, we invite you to be one of the first to tour Catholic Healthcare's new Residential Aged Care Home, MacKillop House, located at 2 Firewheel Place, cnr MacKillop Drive, Norwest.
MacKillop House is due to open in August 2021.
Call Jenny Thomas on 1300 169 949.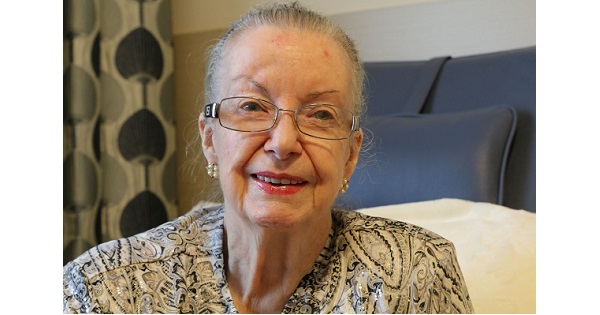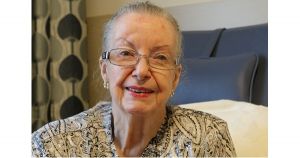 Supporting Seniors, Supporting Seniors