BY RAY WILLIAMS
Small businesses are encouraged to sign up for a new $1500 rebate scheme to help cover the cost of NSW and local government fees and charges such as liquor licences, council rates, and registration fees.
Businesses can claim the rebate against invoices that were paid and due from 1 March 2021 and will be open to applications until 30 June 2022. To apply and for more information, including the program guidelines, visit www. service.nsw.gov.au/small-business-fees-and-charges-rebate
NSW POWERS AHEAD IN JOB RECOVERY NSW
is getting back to work with more than 14,500 people gaining full-time or part-time jobs last month, with figures released showing the state's unemployment rate dropping to 5.4 per cent.
The NSW unemployment rate is 0.3 percentage points lower than last month and is the second lowest among the states after Western Australia.
GRANTS OPEN FOR COMMUNITY INFRASTRUCTURE PROJECTS
Do you have an infrastructure project that can deliver positive social, environmental and recreational outcomes for your community?
Community Building Partnership Grants are available to fund upgrades and builds of community facilities such as access ramps, car park upgrades, equipment sheds etc. Visit nsw.gov.au/cbp to learn more.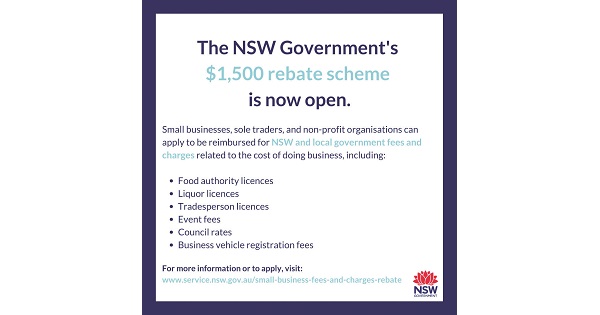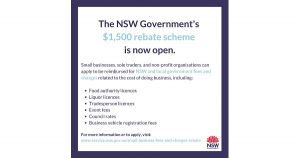 Small Business, Small Business