By Tony Dagher
The Lebanese people are in a critical situation at the moment. I have a team of helping hands from our local community members who support getting this mission off the ground. There are many problems in Lebanon, one of which is that they only have power for 2 hours a day.
They also have no gas, petrol, electricity or medicine. The average pension over there is $1000 Lebanese lire's. With banks not giving money, the wages are equivalent to just under $50 USD a month in today's market. This does not come close to helping them feed their families.
Food prices have gone through the roof, with the currency down 90%. I decided that the best way to assist was to send a container to help the struggling Lebanese people out. I'm hoping this 40 ft container will feed a village, so I'm asking people for a hand to try to achieve this goal. The container to land and clear customs is about $22,000, so we need all the help we can get, and donations are greatly appreciated.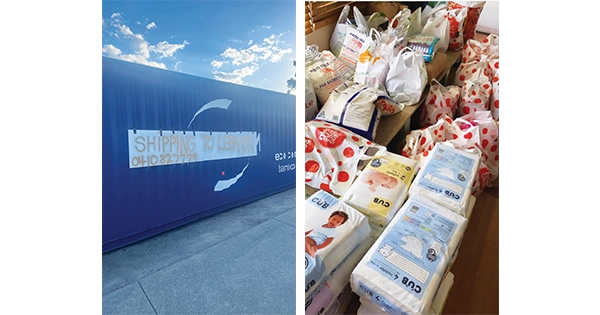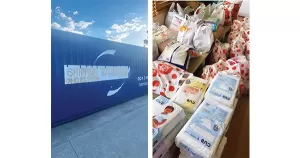 A big thank you to all who have put their hand up. Lebanon Lebanon
• Anthony Zeaiter for donating the land to store the container at 606 Old Northern Rd Dural
• Zaatar Bakery Round Corner Dural
• Srour Group Excavation Group Dural
• Abal Towing Thornleigh
• Makavelli Interiors Australia Galston
• Homefront Real Estate Thornleigh
• Thornleigh Auto Body Alignment Thornleigh
• Bosch Electrical Thornleigh
• Dural Irrigation Dural
• Nancys Freedom Farm Arcadia
• Roberto Alloggia Galston
• Cristinas Pizza Thornleigh
These businesses have been a great help.
Please, if you have things in working order and do not need them, please consider donating to the needy people of Lebanon. Or if you want to send it to family and friends, it's $5 per kg minimum. Our local community members who wish to donate can stop in at the container.
I'm thrilled with my local community helping out, but if people would like to contribute money towards the shipping costs, that would be very helpful, as I don't think I can achieve $22000 to get it there on my own.
I live in a large Lebanese community in the Thornleigh Dural area, where our parents landed after leaving Lebanon in the 50s, 60s and 70s for a better life in Australia.
But today our 2nd country needs urgent help. Again I'd love to thank the community for their strong support. Donation drops off to 606 Old Northern Road Dural, or call Tony on 0410 827 779