Lifeline Harbour to Hawkesbury (H2H) is excited to be involved in The Push-Up Challenge, a community initiative that raises funds for and awareness about mental health.
Take part in this fun fitness challenge with family and friends, and support your local Lifeline centre and local community at the same time.
Participants will take on 3,139 push-ups across the first 24 days in June, putting the spotlight on the tragic number of lives lost to suicide in Australia in 2020. Teams and individuals can aim for 100% of the daily push-up target, or set their own goal – which can also be done as sit-ups, squats or tailored exercises – with progress tracked through a dedicated app.
The Push-Up Challenge is an opportunity for local businesses, clubs, schools, gyms, community groups and individuals to make a positive difference to mental health by raising funds directly for their local Lifeline centre and the broad suite of services they offer – personal counselling, community aid, veteran support, emergency relief and much more.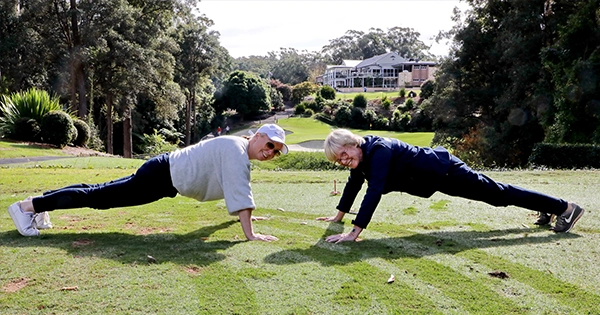 Lifeline H2H CEO Wendy Carver said: "The Push-Up Challenge is a wonderful initiative that encourages Australians to talk about their mental health, learn how to best support each other and recognise when they might need to put their own hand up for help."
She added, "More people than ever before are reaching out to Lifeline for help and support, and the money raised through The Push-Up Challenge will support our services to be there for anyone, anytime, whatever the reason."
So, don't forget to choose Lifeline H2H as your beneficiary when registering (see link below). If you've already signed up, you can appoint Harbour to Hawkesbury as your beneficiary by clicking on My Profile > Select Beneficiary > Harbour to Hawkesbury.
The amazing Lifeline H2H Community looks forward to having you join them for The Push-Up Challenge. You'll be making a difference to your own life and the lives of others in our local community.
You can register as an individual, a team, or get your whole workplace, club, gym or school at
https://www.thepushupchallenge.com.au/beneficiary/Lifeline-Harbour-to-Hawkesbury-NSW.