By Robert Harris
It's another free trip around the world from The Galston Concerts on Sunday afternoon 29 May, starting 2 pm in Galston Uniting Church.
No airport check-in delays. No jet lag. No air fares. If you're at the 'airport' early there's Galston's customary pipe organ prelude starting c. 1.30 pm, followed by an hour-plus of popular Classics and Contrasts music from Three's Company – a trio with their own pedigree of world successes.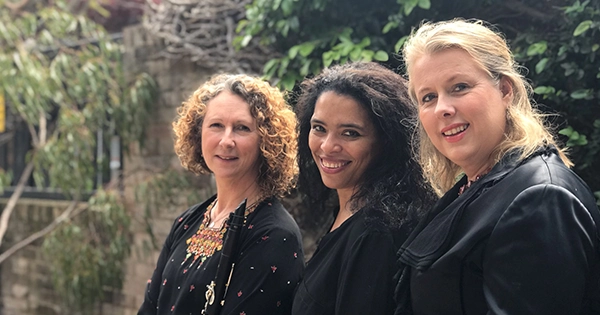 A triple treat of three musical 'colours' from three great ladies – soprano Narelle Yeo, clarinetist Deborah de Graaf and pianist Tonya Lemoh – whose solo travels have triumphed in concerts in Europe, North America and Asia.
Your three continents tour starts in Vienna with music by Mozart and Schubert, then a fast train to Warsaw for some Polish folk dances before a flight to New York for songs by Broadway favourites Stephen Sondheim and George Gershwin. Instead of Los Angeles it's a stopover in Buenos Aires for a Piazzolla tango encore before you land back in Galston just after 3 pm.
And free off-street parking, comfy seats plus the decorative delights of the historic pipe organ and modern stained glass make Galston Uniting a better combination than any airport.
Bookings are recommended for 29 May – by phone to 9653 2039 (Galston Uniting office) or to concerts director Robert Harris on 0428 248 348. Door sales just prior to the concert are also an option – though it's best to phone to check on availability.