The Galston Concerts continue Sunday 23 May with a European Travel Bubble – at a bargain price and no jetlag!
Sydney's 24-member Balalaika Orchestra will transport the Galston audience to Russia and Eastern Europe in a one-hour program of waltzes, other dances, Russian and gypsy songs, starting 2 pm in Galston Uniting Church.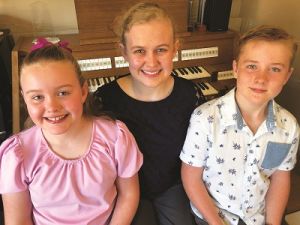 Talented young organists will detour us to Berlin and Vienna in a prelude concert from 1.30pm – a musical welcome as the audience takes their seats.
The 'double whammy' program offers music by familiar name Classical greats J. S. Bach and Mozart followed by folk flair and fire in the concert proper.
SBO's virtuosity on plucked-string domras and balalaikas will contrast with winds, percussion, plus featured accordionist Richard She performing the Russian Sailors Dance. Vocalist Dmitry Kuevda returns with surprises but also the familiar Dark Eyes and (by popular request) an encore of Those Were the Days, Russian style.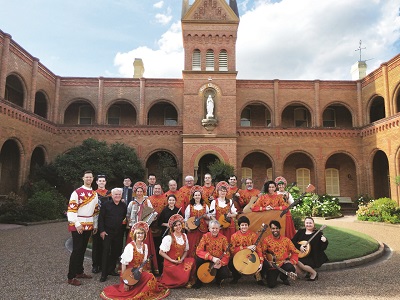 Siblings Emily, Johann and Yelena Thompson, all prize-winners in recent Sydney Organ Competitions will play the prelude, bringing to life the Galston Uniting's historic 133-years-old pipe organ – a fully restored feast for the ears and eyes.
Reduced COVID Plan audience capacity suggests advanced bookings are well advised on line at www.trybooking.com/BQLCA. Phoning 9653 2039 or 0428 248 348 is an option for those who are internet cautious.
To receive monthly e-bulletin newsletters about future concerts, links to video performances and news of other Hills district concerts, please join the email database by contacting Robert Harris on 0428 248 348.
Galston Concerts, Galston Concerts