By Chris Thomas
Remember the line "INSTALL A RHEEM, INSTALL A RHEEM, FOR THE HOTEST HOT WATER YOU'VE EVER SEEN"
Well, an association between RHEEM AUSTRALIA and the DURAL MEN'S SHED has produced a fantastic community project that has seen nearly 40 hot water systems delivered to fire victims who are in desperate need of help as they try to rebuild.
The project was a vision of John Collignon of RHEEM and John Van Den Burg of the Dural Men's shed…..both being members of HILLS- KELLYVILLE ROTARY, who also supported the vision.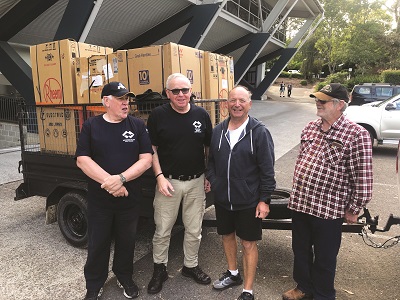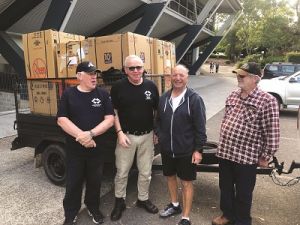 The result has been that 38 hot water heaters have now been delivered far and wide to needy families in many areas including Cobargo, Malua Bay, Mogo, Kiah, Batlow, and Port Macquarie.
Dural Shed has been proud to be involved in arranging delivery throughout these areas. The demand for hot water systems has underlined the fact that so much desperation is still evident as many families aim to rebuild, many into temporary housing.
Thanks to RHEEM we have been able to help to improve the comfort level of these distressed families.
HAPPY CHRISTMAS to everyone from Dural Men's Shed and the hope for a better and brighter NEW YEAR.