Carolyn Wheatley - Belle Property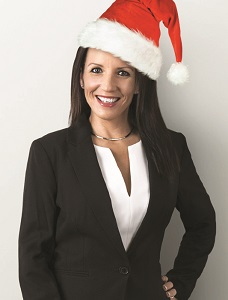 After a year none of us saw coming, it's refreshing to see signs that the housing market is set to recover. Australia's biggest home lender says house price falls so far during the pandemic have been surprisingly small and they are predicting a quick rebound. With the fall being less than first expected (and in some suburbs not at all) the Commonwealth Bank reports lending is up almost 12 per cent from a year ago, despite a fall in lending to property investors. CBA is expecting price falls across the country to bottom out during the first few months of 2021, with a recovery in home values tipped for the second half of 2021 – with a slight gain of 3%.
The CBA continued by reporting that Sydney had the strongest price gains coming into the pandemic, meaning that price levels in last month remained nearly 10 and 6 per cent respectively above the levels seen a year earlier, despite the COVID recession. First home buyers are at the front of the recent loan surge. Record low mortgage rates have also seen a surge in demand for mortgages, both new loans and the refinancing of existing ones. While refinancing has dropped back a bit over the past couple of months from a peak in May, Canstar said that the level of refinancing is still nearly 40 per cent above the same time last year. According to ABS data, almost $54 billion in home loans had been refinanced between April and July.
With the year nearly at its end and a lot of people looking forward to a fresh start in 2021, I would like to take this moment to wish you a very happy and safe Christmas and a healthy and prosperous 2021. From my family to yours, Merry Christmas!
0407 120 483 / [email protected]