By Matt Kean
The torrential storms that continuously pounded Sydney for weeks have caused many issues for Hornsby residents including flash flooding affecting many properties. Grand Openings
Another serious impact has been the forced closure of Galston Gorge for an extended period of time, as Transport NSW contractors repaired five separate landslides and addressed further risk of falling boulders.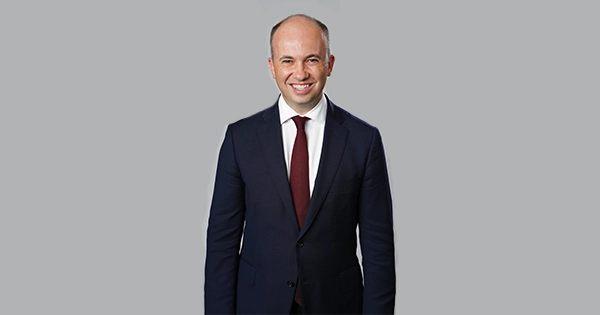 Despite this enormous inconvenience affecting so many people, particularly those that live, attend school or work on the western side of the Gorge, residents have been understanding of the circumstances and incredibly patient.
I am also aware of the knock on effect the Gorge closure has caused on other roads including New Line Road, which, even in normal circumstances, is extremely congested. Be assured I am looking at options for both short term and long term improvements to the rural road network that impacts the Hornsby electorate.
It is a pleasure to recognize Hornsby resident and four-time- Paralympian, Ellie Cole, who was awarded Hornsby Woman of the Year for 2022. At just three years of age Ellie's right leg was amputated to treat cancerous sarcoma. She started swimming just eight weeks later as a form of rehabilitation and the rest is history.
Following the most recent Tokyo Games, Ellie Cole became the Country's most decorated Paralympian in our history. The 30-yearold picked up 3 medals in Beijing in 2008, 4 gold medals at the London Olympics and won medals in all six events in Rio.
Ellie is an inspiration to other athletes as well as anyone living with a disability.
I recently had a look around the new Hornsby Ku-ring-gai Hospital, which has just been completed. It is an impressive facility and I was pleased to see the white concrete lions, from the former maternity ward, have been retained and are guarding the hospital's new entrance. Plans for a formal opening ceremony of the new hospital are underway, for which, the community will be invited to participate.
While at the hospital I met a number of the 28 nursing graduates that recently started and was very impressed. Some have spent time working with COVID-19 patients while others have been placed in the emergency department. Grand Openings Grand Openings Grand Openings
I also took the opportunity to present the hospital with a NSW Government Community Service Award for its incredible COVID-19 response. Acting GM Simon Hill accepted the award on behalf of the hospital.