THE HILLS RELAY FOR LIFE 2022 SPRINGS INTO ACTION ON MAY 21ST, A RETURN TO THE 24-HOUR FORMAT THAT ATTRACTED THOUSANDS OF PEOPLE TO CASTLE HILL SHOWGROUND IN 2019.
And just like 2019, Hills Relay For Life coincides with the Federal Election. There will be a polling booth on site.
It's a welcome return for the community event which took place over the internet in 2020 and was limited to a five hour ticketed event last year at Castle Hill Showground due to COVID restrictions. Last year's mini event raised over $150,000.
This year's event will be the 21st Hills Relay For Life which over the years has raised millions of dollars for the Cancer Council's research grants and support programs.
Chair of the Hills Relay For Life organising committee Lisa Carrutthers from Glenorie said everyone was looking forward to getting back to a "normal" set up with tents around the track, all day entertainment, food, stalls and a message of HOPE.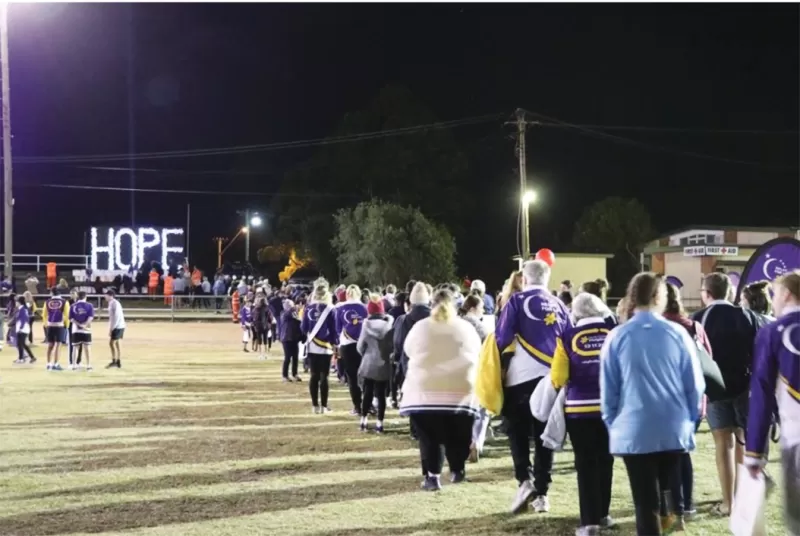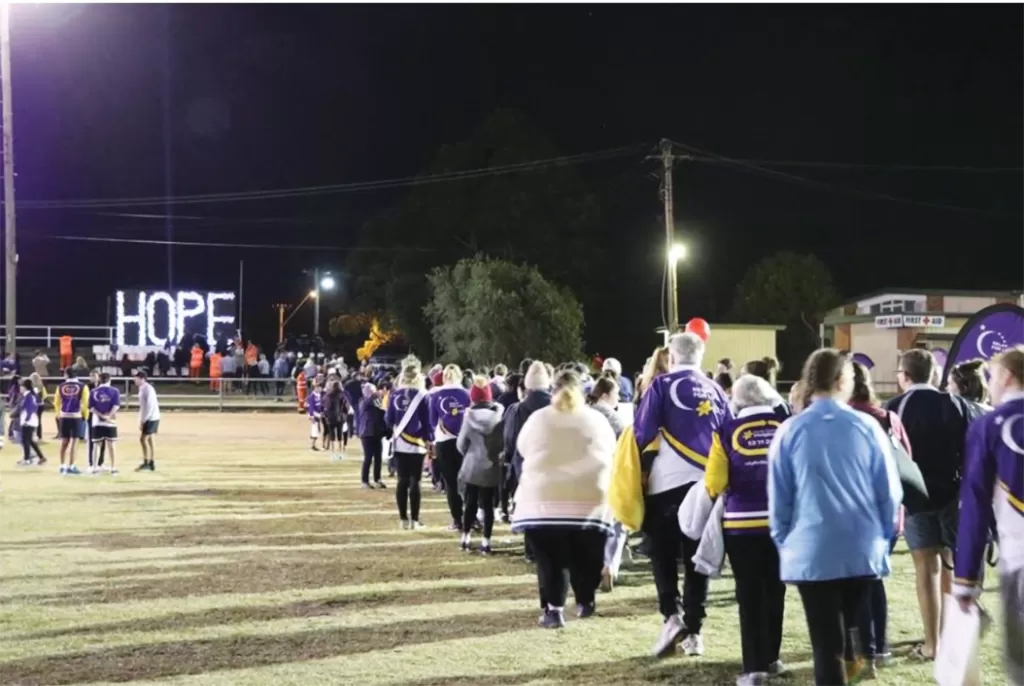 "The first lap of the Showground by our survivors and carers is always a highlight for so many people," said Lisa.
"As they walk off behind a lone piper for a special Survivors and Carers' Morning Tea, everyone else does the second lap. Soroptimist International of the Hills have been supplying and serving the morning tea since the very first Relay.
"Our big screen will be back, thanks to our Purple Sponsors Castle Towers, and our Sponsors Fight Back Fie ld with a full program of Health and Wellness based sessions will be operating, as well as trackside catering by Teams and onstage entertainment.
"The very moving Candlelight HOPE Ceremony will start at 6pm where people have the opportunity to place bags containing messages for loved ones under our illuminated HOPE sign.
"I think that is the message we all need after the past two years."
Hills Relay For Life Patron Michelle Byrne, a former cancer researcher said: "It's thanks to Hills relay for life and the generosity of the Hills community that millions of dollars in cancer research has been funded.
"This research has led to improved detection and treatment of cancer and will hopefully one day provide a cure. Without this funding $20m in critical research wouldn't occur each year. Every cent raised takes our researchers a step closer to a cancer free future for all of us"
Hills Relay for Life teams so far include service groups, schools, friends and families who have joined to support people undergoing their cancer journey or in memory of people lost.
---
To create a team, join a team or donate visit www.cancercouncil.org.au/hillsrelay or visit the Hills Relay For Life Facebook Page.