Local Aussie pump dealer, Hills Irrigation has their shop fully stocked with quality Aussie Quik Prime pumps. The range comes with not only recoil start Honda engines but also electric start.
Available in trash pumps, high pressure fire pumps and transfer pumps, the range starts at 1" and goes up to 6"!
"Aussie have self-priming pumps for all applications. Our customers love the electric start convenience too. The Aussie Pump QPs range is backed with a 5-year warranty, sign of their confidence in the quality of the product" said Hills Irrigation's Vince Barbatano.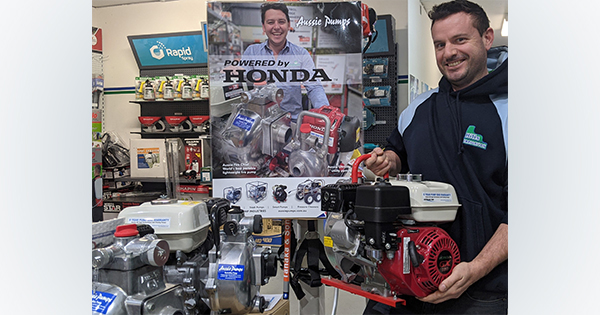 "That's backed up by Honda's three year engine warranty", he said. Farmers and homeowners can have peace of mind, especially when it comes to fire pumps where performance is everything!
Hills Irrigation are warning homeowners that now is the time to plan and prepare for the coming fire season. The catastrophic fire season of 2019 began in July! The team can assist with pump selection, fire hoses and irrigation equipment and well as servicing existing pumps to maintain peak performance.
For more information on Aussie Pump's range of quality pumps contact Hills Irrigation on 1300 984 536.