As the world recognises the important contribution women make to the workforce, Hills Grammar is delighted to recognise the nomination of not one, but two Hills Originals as 2022 NSW Young Woman of the Year. Their nominations are part of the Women NSW awards presented at a breakfast on 9 March.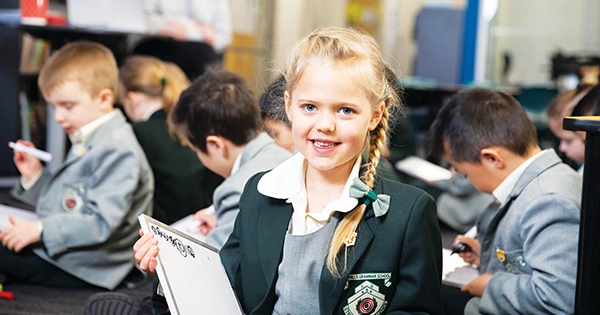 Julie Charlton (Class of 2017) is one of the well-deserved finalists. An elite para-athlete who has represented Australia, Julie is an enthusiastic advocate for people with a disability, dedicated to promoting inclusivity. She assisted in designing the first National Disability summit in 2020 and has been appointed to the NSW Disability Council. "My Hills Grammar education, gave me real expectations of life outside the gates. Life has all types of people in it and to be able to learn with people of all strengths and abilities is very beneficial".
Camille Goldstone-Henry (Class of 2009) is our other finalist. Camille's passion for nature led her to study Australian native fauna, conservation, and wildlife management. She went on to establish Xylo Systems Australia, a web-based platform revolutionising connections for Australian conservation teams and various conservation initiatives. Her work in this field has also seen Camille receive the Australian Women's Weekly Women of the Future Award 2021.
The accolades for our young women continued with senior school student Isabella Neville winning the 'Zonta Young Women in Public Affairs Award' for her community engagement and advocacy initiatives. As the winner of this award, Isabella has now been nominated for the National Zonta YWPA.
Hills Grammar is a truly independent, intentionally coeducational, Pre-K to Year 12 school. Girls and boys learn in a proudly diverse and inclusive vibrant community of lifelong learners. With purposefully small class sizes and peer groups, our students graduate as Hills Originals, known as individuals and striving for their unique future.
Through our Partners in Learning program, current students benefit from the knowledge and expertise of our Alumni, such as Julie and Camille, when looking at their journey beyond our gates