Dural Squash celebrates 44 years of service to the community on the 2nd May 2021. It opened its doors in 1977!
The first half of 2020 was perhaps the most difficult time. In February we had a fire that destroyed part of our roof and cancelled two thirds of our business. This was followed by Covid 19 and the shutdown of everything in March. The good thing was we were able to fully renovate, replace the roof and return on the 20th June with 50% of business.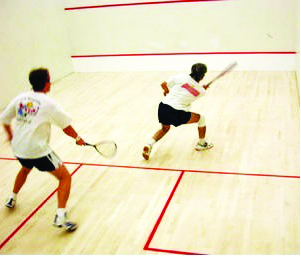 Now! this year 2021 with the removal of shutdowns and the return of schools, we are back fully operating after such trying circumstances. Our 12-court squash facility, has now expanded into several new activities. These include table tennis and squash programs for children including schools.
On the fitness side we have the Ross Dance Centre for children of all ages. Studio 2158 a Pilates and reformer studio dealing with injuries, and different fitness levels.
All other activities include Yoga for children and adults, Taekwondo, Hapkido, Zumba, Performing Arts, Physical Culture and a newly refurbished Sauna.
For all inquiries Phone 9651 2511 or website www.duralsquash.com.au