BY C.BARTON
GET READY WEEKEND
This year Dural will be holding Get Ready Weekend online due to the current Covid-19 lockdown. Come and check out our Facebook page on www.facebook.com/DuralRuralFireBrigade
Dural will be posting regularly throughout September on how to get ready for the next fire season. There will be tips on how to keep your family safe, how to get your property ready and knowing more about your fire risks and how to manage them.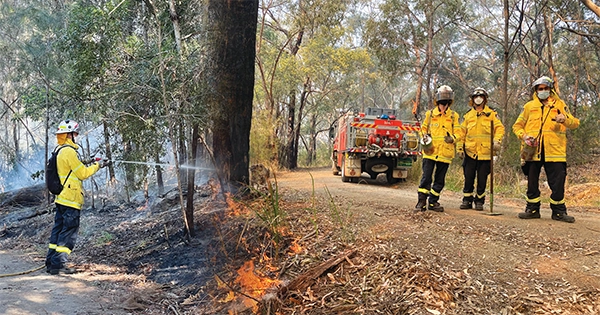 It is important to have a Bushfire survival plan ready before the fire season starts. Have a look at the RFS link on how to start the discussion on how to protect your family.
www.rfs.nsw.gov.au/plan-and-prepare/bush-fire-survival-plan
HAZARD REDUCTIONS COVID STYLE
The current weather is great for hazard reductions. Dural, along with other Hornsby Brigades in the district, are keeping covid safe while getting the area prepared for the fire season. Some of the things Dural is doing to keep Covid safe is to have small crew numbers, wear masks and maintain social distancing.
Thank you to everyone for understanding there will be smoke in the air while we complete our work to keep the community safe.