As working from home seems set to continue for some time, making our free time and weekends enjoyable has become a real focus for us all. Now that Spring is here and the days are getting warmer, many are enjoying alfresco dining at home, where we feel safe and can move around freely.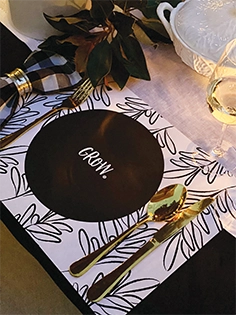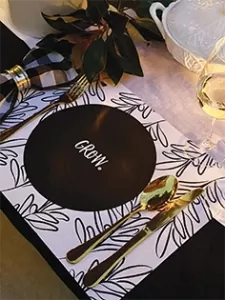 "Let's make the special moments really special, by going to a little extra effort to show love and cherish those in our household" suggests Jo Hutchens of Well Versed Homes. "We just need to get creative, but we can do this!" she added.
Jo is a Hills District local and the owner and founder of Well Versed Homes, a online store specialising in unique gifts and homewares, as well as a colour stylist service for interior and exterior paint, fabric and soft furnishing selections.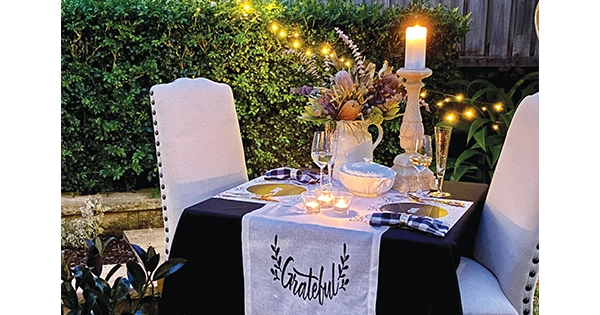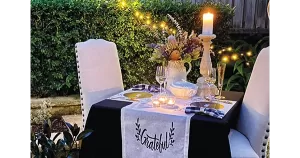 "As we refresh and reinvigorate for Spring, let's be grateful for our homes and the haven that they have become" encourages Jo.
Here are some ideas she offers for your at-home Spring alfresco dining: set up a romantic lawn picnic, light a fire pit and build a hot chocolate buffet whilst the nights are still a little chilly, fill your garden with candles, bunting or fairy lights to create a beautiful atmosphere, decorate a grazing board with foraged flowers or leaves from your neighbour walk, create a themed night of your ideal holiday destination, set up a fancy high tea, or even stream a movie while sitting on cushions with popcorn and fairy floss. "The ideas are endless" she adds "but the most important thing is to prepare it together and value this season of change and renewal".
Well Versed Homes is open 24/7, delivers Australia-wide and conducts eColour Consults at this time www.wellversedhomes.com