last Arcadian Quilters News:
Once we would chant that schoolyard song of …. Rain Rain go away etc after such a soggy week but I'm saying- 'thank you' – for the green grass, lush gardens and quite clean cars ….so, no complaints from this little duck!!
Our efforts this month are headed south to CABARGOA – a town still trying to forge ahead after the bush fires in our southern NSW region.
A very recent story on ABC 7.30 report reminded us that while we now concern ourselves with other more recent issues, Cabargo is still struggling.
Our hope is that these quilts will go some way to ease their difficulties … our way of sending "A HUG" when only a hug will do !!!
We have also collected craft items: Christmas 'doings' towards Christmas-in-July or the real Christmas in December: cross stitch and embroidery and knitting wool !!! Full steam ahead for Cabargo.
In Galston we quilters are now enjoying some level of normal-life at our meetings where we can of course still observe the health requirements; our large tables and comfy chairs and fabrics on hand when required make for happy meetings.
New members are always welcome so come along – see what we achieve and meet someone new?
Check out our details … phone Carole on 9894 7749. We meet on 1st, 3rd and 5th Wednesdays of each month at 9.30am at the Community Health Centre, The Glade, Galston.
Stay dry, keep well and share some encouragement with someone NEW this month.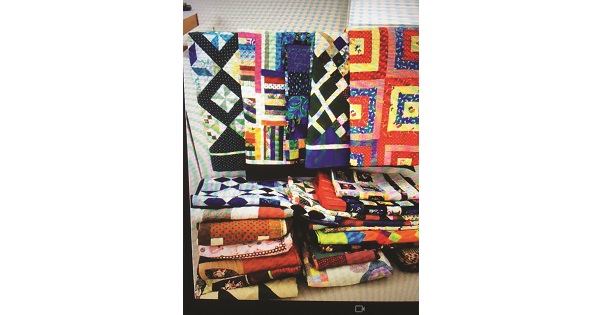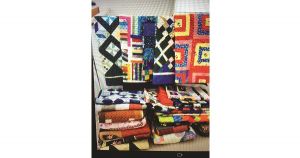 Arcadian Quilters, Arcadian Quilters