The Hudson Ready Cut cottages, mentioned last month, generated interest in the concept of a demountable building, the origin of those we see, where there are further examples, who lived in them and what is being done to preserve them.
While today we tend to think of the flat-pack as a modern idea, this is not so. When we remember that the colony was being established far from the manufacturing facilities in England, it was wise to prefabricate as much as possible, and the First Fleet carried a house for Governor Phillip. Our cottages were made by the firm of, Hudson Brothers, who started their business as carriage builders in the 1850s. Our district was the source of much of the timber used in their manufacture and members of the Hudson Family have also lived here.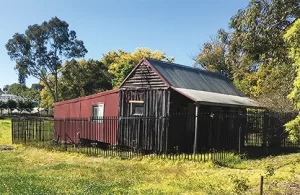 The attached photographs are of five of the remaining cottages. It is gratifying to see all have received the recognition they deserve as important architectural history in our community. Four have been modified over the years to accommodate a growing family or for guest accommodation or a studio. The fifth is exceptional in its original state and clearly shows how it has developed and the fabric of the material.
Importantly the current owner has erected a security fence in recognition of its value.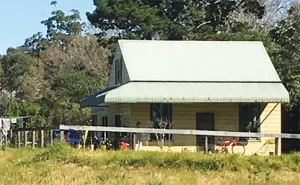 Knowing the stories associated with these buildings gives an insight into how people lived and a better understanding of our place in the local history.
The cottages shown include the home of a Boer War veteran, a much-loved man who spent his whole life quietly being with people for company, and a third that tells the story of a farmer who lost his wife giving birth to twins. Fortunately, some of these buildings are listed on the Hornsby Shire Council heritage register. This is not an onerous recognition as Council does provide financial assistance and planning bonuses. The Society is keen to hear from owners, and its land records will be of benefit in research. Contact the Society on 9653 13675.