STORMS AND FLOODS TO START THE NEW YEAR
No matter the situation, Dural Brigade is here to help. While it hasn't been a big fire season this year, Dural has been busy over the past few months responding to various weather events including storms and flooding.
Over the Christmas and January period, our crews responded to various reports of trees down across local roads across Dural. Most notably was a call to a large tree that had taken down powerlines and was blocking Laurie Road in Dural. At calls such as these, our members work to control traffic, remove obstructions, coordinate other agencies, and ensure a safe environment is maintained until the hazards have been dealt with.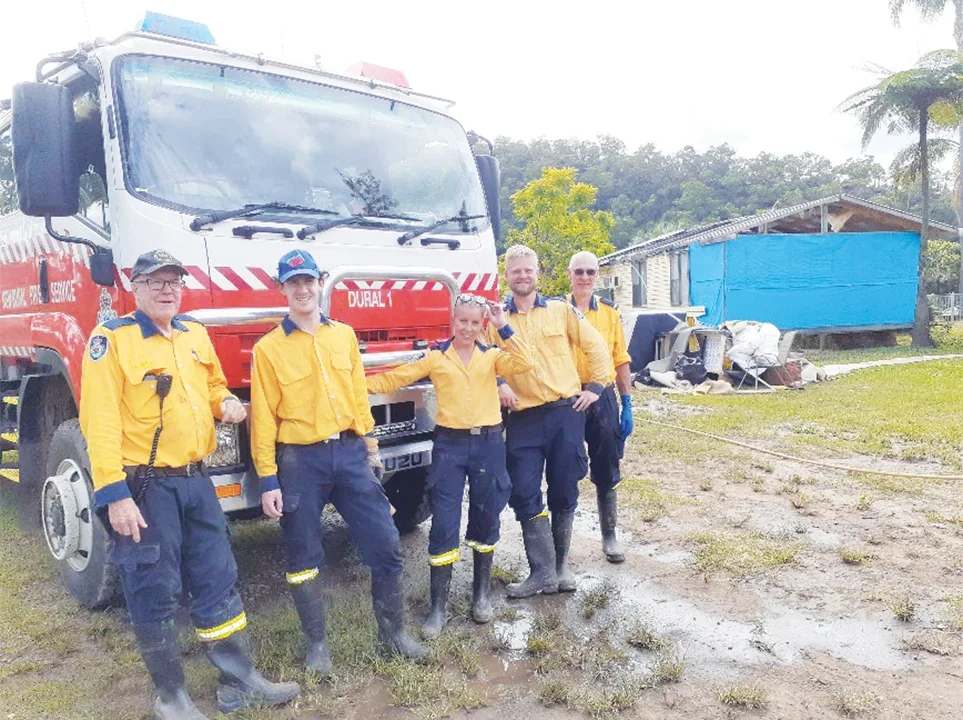 More recently Dural crews have been aiding in the flood clean-up efforts in both our local area and further afield in areas including Camden, Liverpool and Wisemans Ferry. Equipped with brooms, shovels, vacuums and hoses, our members worked hard to remove mud and debris, assist residents empty damaged belongings from their houses and help recover any salvageable items.
At Wisemans Ferry, our crews have been part of wider Hornsby strike teams that have been helping to clean up some of the riverside holiday parks along the Hawkesbury River where the water had risen to over a metre inside houses. A number of the locations which we assisted were the same locations that we were assisting 12 months ago after the 2021 floods. The strike teams were able to clean up not only the holiday houses but also some of the other affected residents in the area.
Flood recovery can be physically and emotionally challenging, but our members are glad that they can help their community in troubled times. Thank you to our members for working hard to help others in need.
READY TO MAKE A DIFFERENCE AS A NSW RFS VOLUNTEER? – DURAL BRIGADE IS RECRUITING
There are many reasons to join the NSW RFS. You may want to protect your families, your friends, your home and your community. If you would like to join us please complete the application on the RFS website. https://www.rfs.nsw.gov.au/volunteer/Join-the-NSW-RFS Also keep up to date with brigade activities and local situations by following us on our social media page at https://www.facebook.com/DuralRuralFireBrigade.