SHOWCASING OUR MEMBERS
Over the coming issues we will be highlighting a number of members from Dural RFS- Rural Fire Brigade.
Hi, my name is Amy and during 2020, I took the steps to become a member of the Dural Rural Fire Brigade.
I was excited to get involved and give back to the community, but I ended up getting a lot more out of it than I expected. Not only have I had the chance to help my community by attending flood recovery efforts, structure fires and car accidents but I have met a great group of people who I have learnt lots from and have become friends with.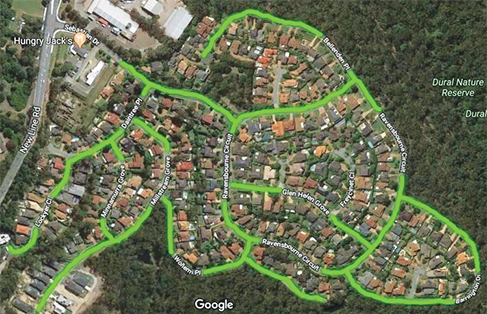 Whether its in response to an emergency, training or for a planned hazard reduction, I love showing up to station, jumping on the truck and getting to work with like-minded people. Regardless of your age and experience, I would highly recommend joining the RFS to give back and be part of a community of like-minded people.
– By A.Swainston
SANTA RUN
Santa is coming to Dural! Join us for our annual Santa Run on Sunday the 19th December 2021. You will see Santa in the fire truck (with sweet treats) around St Jude's Terrace from 3:30pm and around Sebastian Drive from around 4.00pm. Please note we will be running this as a COVID safe event to continue to keep Santa and our community safe. – By L.David