ATTRACTS BUYERS FROM ACROSS SYDNEY
2 Haven Place, Dural Record Auction Sale for Dural & Hills District
High-end buyers looking for luxury acreage living pushed property prices to new levels in The Hills last year, according to latest CoreLogic data.
The median house price in Dural jumped 48 percent to a median value of $2.39m in the 12 months ending in November. During 2021, a total of nine properties each achieved a sale price in excess of $7m.
Topping results was 2 Haven Place which fetched $11.1m at auction in November through Lumby Hampson – the highest price ever paid for a residential property under the hammer in The Hills.
The ultimate estate included two separate homes under the one roofline, a stunning pool, championship tennis court and superb outdoor entertaining.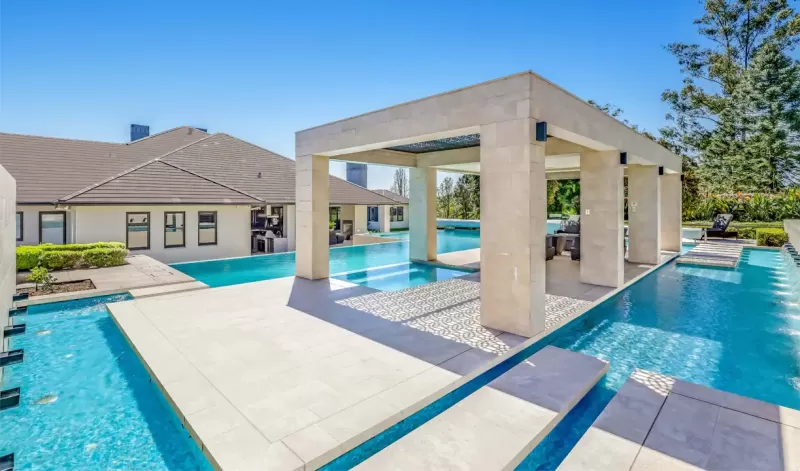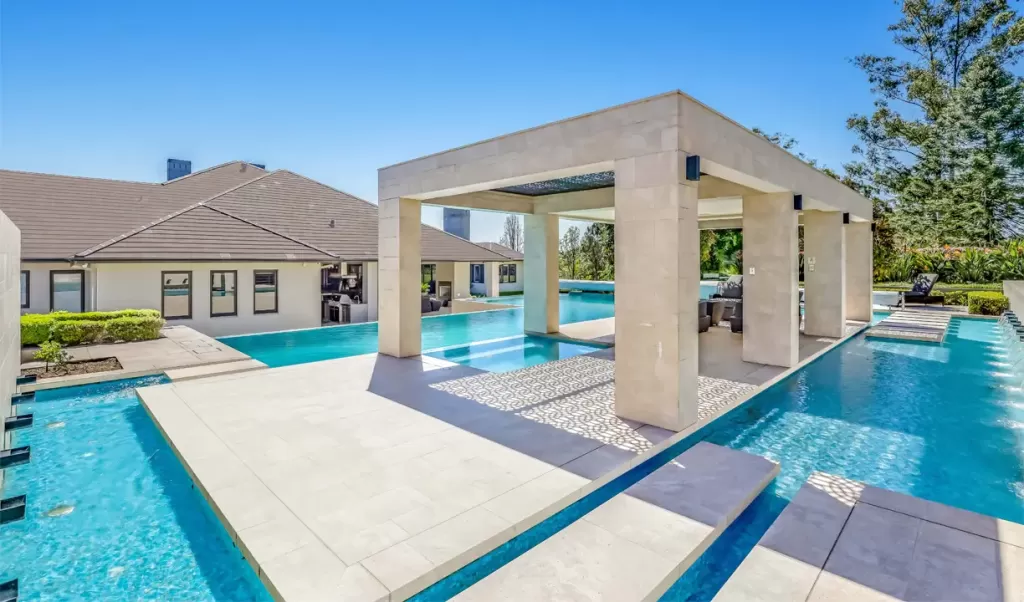 "Securing the property was a once in a life-time opportunity and we knew that it was the kind of home that could set a record," said agent and auctioneer Kate Lumby.
"We expect demand for these incredible lifestyle properties will continue in 2022. They attract interest from buyers right across Sydney wanting semi-rural living but within close proximity to quality schools, shopping and transport."
The sale was one of 76 properties sold across the Hills District by Lumby Hampson last year, the majority through an auction campaign. On average properties spent 43 days on the market and recorded a median sale price of $3m.
The real estate agency, which started in Kellyville in 1968 as Lumby Real Estate, will this year celebrate 55 years since opening its doors.
"Auctions are a great way to sell because it creates momentum and the result is definite – we've really seen some fantastic nail-biting competition over the past 12-months," Mr Hampson said.
Middle Dural also recorded outstanding growth with 31 property transactions in the same 12-month period. CoreLogic shows its median price jumped 47 percent to $3.15m. Among the sales was 1283 Old Northern Rd which fetched $3.61m in September, also through Lumby Hampson. It was the first time the 2.83ha property had been sold in 53 years.
For more information: Kate Lumby – 0414 620 333 Will Hampson – 0414 620 222
Website: www.lumbyhampson.com.au
Phone:02 96512788
Email: [email protected]