By Laura Szkudlarek
Each year at the end of the cycling track calendar (usually February, but because of COVID, this was pushed back to March), the best of New South Wales' junior cyclists all come together in the country town of Dubbo to compete against each other.
This competition is not new for Dural born and raised Oscar Szkudlarek, who had competed at these state championships twice before; however, this time, he was hungrier than ever to be one of 3 competitors on the podium.
Riding for Bankstown Sports Cycling Club, Oscar trains at the Olympic Dunc Grey Velodrome at Bass Hill weekly and conducts his own training at home, which sees him conquering 200kms over a week. His track bike consists of a fixed gear, no brakes bike.
This year although 9 years old, Oscar competed in the Under 11 boys at the NSW State Track Championships in Dubbo and successfully reached his podium goal in the 2400m scratch race, taking out 3rd place. Although Oscar was thrilled with being crowned 3rd in NSW within his age division, he is now focusing on tackling the road season that begins 1st May in Goulburn, a discipline he has never competed before.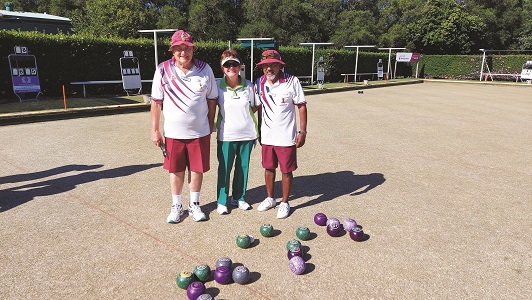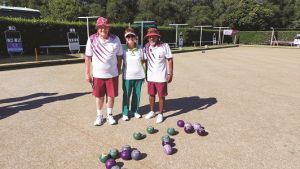 Dural Country Club Bowling Club
A TRIBUTE TO ARTHUR MOSSMAN
The Arthur Mossman Memorial Open Triples Competition began on Saturday March 6th, a Round Robin run over four weeks. Arthur had been a member of Dural Country Club Club for more than 30 years, and the event was held to honour his achievements with the Club.
Reg Munusamy, Diane and Tom Trovato were the winners in a closely fought battle with Steve Barrett, Terri Hezlett and Michael Kennedy.
Cycling, Cycling , Cycling