Educational theorists are increasingly emphasising the importance of emotional intelligence, developing a creative mind and fostering personalities and imaginations as children make their journey through school to become happy and wellrounded individuals.
Studies have indicated that children who participate in the Creative and Performing Arts (CAPA) can enjoy improved performance in more traditionally academic subject such as mathematics and English.
From Kindergarten to Year 2, Northholm Grammar's CAPA program is aimed at instilling a passion in our young learners to fulfil a life-long love and appreciation of the Arts. We aim to create characteristics of a learner where skills and dispositions are transferable, relating to other subject areas and real-life situations.
In the very early years of a CAPA education, students are required to engage and achieve in three focal areas:
– Foundational concepts and skills,
– Building confidence and
– A love of self-expression and establishing routines and selfdiscipline.
These three key areas are addressed through teaching style and language, classroom environment, activity repetition, talking, listening and doing tasks and general 'experimental play' with their bodies, resources, voices, instruments and decision making.
CAPA supports the All-through School model by inviting vertical learning lessons and activities between K-6 and Secondary School as well as including the K-2 students in our CAPA Showcases and events. No artist, musician, actor or dancer is too little to be given a stage!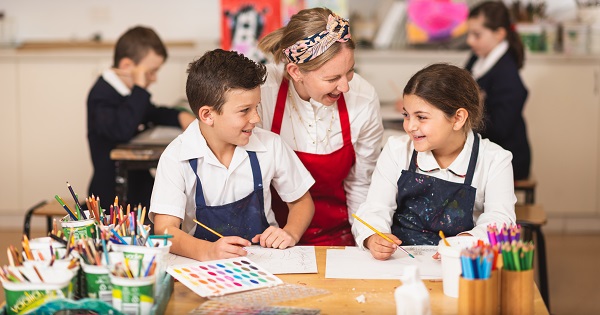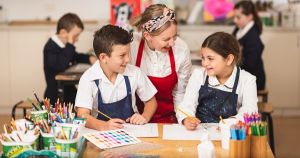 Performing Arts, Performing Arts