Each year, Hills Grammar's BEAT Festival celebrates, shares and highlight the School's extraordinary learning programs and opportunities available to their Hills Originals.
This year it was Science, Technology, Engineering and Mathematics (STEM) that were in the spotlight.
The two-week STEMBeat festival saw students from the Early Childhood Education Centre, Junior School and Senior School embrace STEM in all areas of their learning.
In addition to the in-class STEM focus, there were multiple activities and presentations offered, aimed at encouraging young minds to imagine, discover and challenge themselves.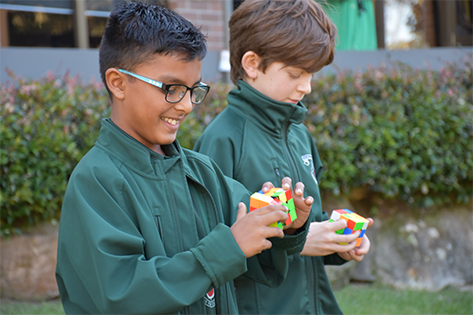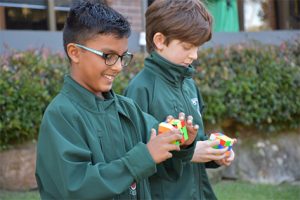 Launching the event to parents and students was the Surfing Scientist, Ruben Meerman who created a buzz with exploding balloons, laser demonstrations and explanations, a liquid nitrogen show and a brief introduction to the periodic table.
Alongside Ruben, the extensive timetable of activities included a forensic science and fossil discovery experience for our Early Childhood students, Robotics, 3D printing and a Raptor Reptiles show for our Junior School and a Molecular Science and Ancient History lesson, a World of Maths experience and multiple Design and Innovations challenges and Maths games for our Senior School.
Alumni returned to campus to share their industry knowledge and experience through the School's Partners in Learning Program. Ethan Redman, Mark Hampson and Jordan Huynh (Class of 2019) returned for a robotics lesson with our Senior School Design and Technology students. STEMBeat
Families, current, past and future joined in the STEMBeat fun at the family trivia night and open classroom activities.
The BEAT Festivals are a welcome part of the annual school calendar. Each year they create an electric atmosphere across the School, where students, teachers and families alike deepen their interests or develop new passions through new experiences.