During the month of October the Chamber participated in the Small Business Month "Buy Local" campaign with the goal of encouraging our local community to buy products and services from local businesses.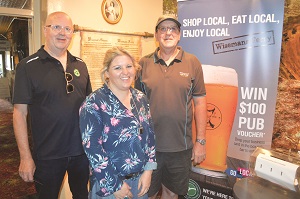 During October we had a Community Information stand outside Woolworths on Thursday mornings where we met so many people with so many interesting stories,particularly about the rich history of our area. Following this feedback the Chamber has appointed to our executive team an Historian who will be the research this history so it is preserved for future generations.
A big thank you to our key sponsors :
Glenorie RSL for allowing us to use their auditorium for our Forum on "Value and Vision for the Future" and donating a dinner voucher for the lucky draw business card winner
3 Brothers Fresh in Dural Mall who donated a great box of fruit and veg to lucky business card winner Gary and the team at the Wisemans Ferry Inn who donated a great lunch to the winner.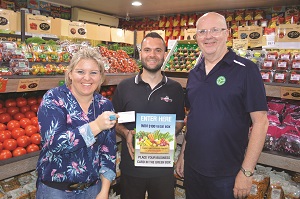 Silva and her team at Dooral Early Learning Centre at Mid Dural for donating a beautiful hamper to the lucky winner of the business card draw. On Tuesday 16th March, the Chamber are holding a FREE Headshot day at Wakefield Business Park from 10am to 2pm. Local business people can drop by and have their headshot picture taken for use on their social media and marketing materials. The full cost of this is covered by the Chamber. No bookings required. Just drop by to Unit 28, 276 New Line Road, Dural.
The Winners of the business card draw were
• Three Brothers Fresh – Craig Wilson
• Dooral Early Learning – Tony Aoun from Tonys Plumbing
• Wisemans Ferry Inn – Mammoth Refrigeration and Air conditioning