BY PHIL BISHOP
A small-business owner has tragically lost his leg in a horror motorcycle accident in Annangrove. His friends are rallying behind the community champion in his time of need.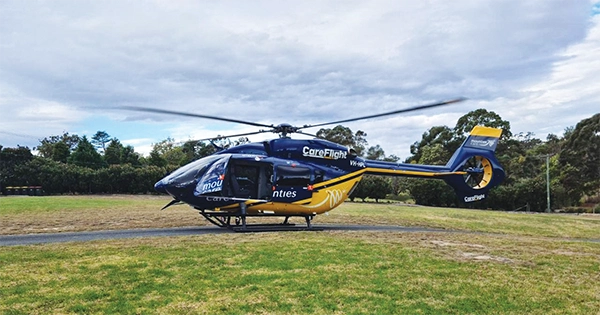 Ivar Karklins, 55, of Kenthurst, had been riding his blue Harley Davidson FXDWG on Annangrove Rd when he crossed to the other side of the road and collided with a white Ford ute.
He then rolled down an embankment before crashing into a metal fence.
Mr Karklins was knocked unconscious and was fortunately spotted by off-duty paramedics who lived nearby.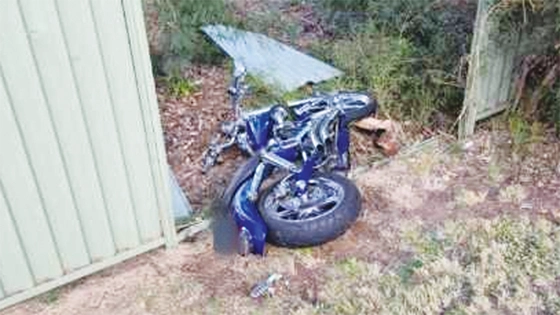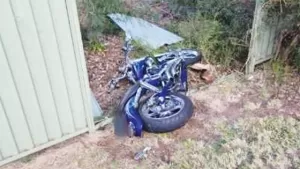 The paramedics provided initial treatment, including using a tourniquet to stop the bleeding on his left leg.
Emergency services, including a CareFlight helicopter, arrived before rushing him to Westmead Hospital by ambulance.
In a critical condition, Ivar underwent immediate trauma surgery.
Friends of Mr Karklins have now created a GoFundMe page to help support the fencer with his ongoing medical treatments.
His friend Phil Bishop said Mr Karklins was an "active member" of the Kenthurst community and the Kenthurst Rotary Club.
Mr Karklins is a professional fencer and recently replaced most of the fencing at John Benyon Rotary Park voluntarily.
"The poor chap, he's got a fencing company and is very hands-on. He's done a lot of work for the local community," Mr Bishop said.
IVAR KARKLINS
The 55-year-old lost his leg and has three broken bones in his vertebrae as a result of the motorbike incident. He also suffered from the serious pelvis and arm injuries. His friend Charlie Palmer said he's "very lucky" to be alive.
"If it weren't for the paramedics, he wouldn't be around. He lost a lot of blood," Mr Palmer said.
Mr Palmer, who often rides with Mr Karklins, referred to his friend as a humble and soft-spoken man.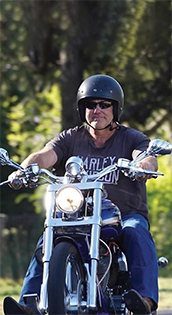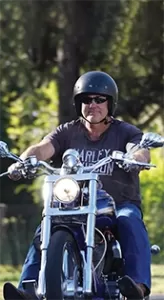 "He's a real quiet type of guy but will do anything for anybody. He's a dog lover, has a horse, and he used to ride rodeos."
Mr Bishop said: "Ivar will need to have multiple operations over the next few weeks and even months."
"When he comes out of the hospital, Ivar will be under significant financial pressure due to not being able to work and costs associated with the accident."
Three of seven nearby Kenthurst roads, including Pitt Town and Kenthurst roads, were identified as dangerous roads requiring funding upgrades by the Hills Shire Council last month.
The shortlist was based on crash data in the past five years.
Officers from The Hills Police Area Command have commenced an investigation into the circumstances surrounding the crash.
https://www.gofundme.com/f/help-ivar-in-his-recovery-and-rehabilitation